We would like to announce that in addition to the already presented album of Klein: Harmattan, in November, PENTATONE releases five enthralling additions to the catalogue: Time Traveler's Suite with Inon Barnatan; Liszt's Harmonies poétiques et religieuses with Saskia Giorgini; Debussy & Schoenberg: Pelléas & Mélisande with the Orchestre de la Suisse Romande under the baton of Jonathan Nott; Maria & Maddalena with Francesca Aspromonte, I Barocchisti, under the baton of Diego Fasolis; and Puccini: Madama Butterfly with Melody Moore, Lester Lynch , Elisabeth Kulman, Stefano Secco , Gulbenkian Orchestra , Gulbenkian Chorus, under the baton of Lawrence Foster.
Journey Through Space and Time
Inon Barnatan
On his third PENTATONE album Time Traveler's Suite, pianist Inon Barnatan redefines our notions of the suite by taking us on a journey through time and space, from Baroque pieces by Bach, Handel, Rameau and Couperin to more recent works by Ravel, Barber, Adès and Ligeti. The program culminates in Brahms's ingenious Variations and Fugue on a Theme by Handel. Inon Barnatan is one of the most admired pianists of his generation (New York Times). His complete recordings of Beethoven's piano concertos together with the Academy of St Martin in the Fields and Alan Gilbert were released on PENTATONE in 2019 and 2020.
"This recital program was born out a mild obsession with making connections. I have always been fascinated by the conversation that composers have with one another across centuries, how they respect and build on the music they love and admire and find a way to make it their own. The Time Traveler's Suite is an attempt to take a journey through that continuous musical legacy.
Composers like Bach and Couperin took the humble dance movements and made them into exquisite pieces of music that were too engrossing and complex to dance to. Ravel and Thomas Adès studied and rewrote Couperin's music and used it among other influences as a departure point to their own unique language and sound. Ligeti and Barber used Baroque forms and idioms to channel their own 20th-century style. Each composer uses the past as a way to move forward. For my assembled suite I used the form of the Baroque dance suite, a collection of dances that became a standardized way to write music in the 17th and 18th century, and one that composers kept on coming back to throughout the centuries. As the different movements of the suite I compiled pieces from composers spanning over 300 years, with the Toccata by Bach acting as the overture and each subsequent piece standing in for the different dances, until we get to the mighty Barber Fugue. The relationship of keys and moods, and the way thecomposers were influenced by one another keeps the "suite", at least to my mind, a unified whole — a musical journey that highlights both the similarities and the innovations of its stops." -Inon Barnatan
Intropsective Music of Ravishing Beauty
Saskia Giorgini
After two song albums together with Ian Bostridge, pianist Saskia Giorgini returns to PENTATONE with a solo recording of Franz Liszt's Harmonies poétiques et religieuses. Liszt is often seen as a showman, but much of his music reveals his introspective, searching nature. This is demonstrated above all in Harmonies poétiques et religieuses, one of his most ambitious, contemplative and enigmatic compositions, inspired by Lamartine's eponymous poetry, Liszt's Roman Catholic faith as well as the 1848-1849 revolutions.
To Giorgini, "this music is deeply humane and sincere, tender, but also full of the most sorrowful, violent, painful moments that Liszt ever put into music." Its ten movements constitute a quest for the deeper meaning of human existence, clothed in music of ravishing beauty. Saskia Giorgini is one of the most promising pianists of her generation, who has won several competitions and is hailed for her technical command and the beauty and poetry of her sound. Her PENTATONE discography features well-received recordings of Schubert's Die schöne Müllerin (2020) and Respighi Songs (2021), together with Ian Bostridge.
"With its sharp apparent contrast between adoration of the divine and embodied human love, expressed in Liszt's most generous and intimate musical language, Harmonies Poétiques et Religieuses is to me a wonder. It is, contrary to the lazy cliché of "Liszt the showman", so deeply humane and sincere; it's true music, true to human nature, with all its extreme compulsions and conflicts. There is beauty so intense to cry for; tenderness, surrendering to God, but also some of the most sorrowful, violent, painful moments that Liszt ever put into music. It ends in an exalting declaration of love and deep gratitude to God and life. This is so much more than just a musical journey: it is the constant looking for answers, questioning and investigating who we are, what we believe in, and what we should aim for. Some questions remain open, and some more are born out of the struggle, but, ultimately one can find some peace in this cycle." -Saskia Giorgini
Pelleas & Melisande in A New Light
Jonathan Nott , Orchestre de la Suisse Romande
This new OSR recording presents the two most ambitious musical responses to Maurice Maeterlinck's 1893 epoch-making play Pelléas et Mélisande. Conductor Jonathan Nott has created a new suite of Debussy's opera, which is much more extensive, and focuses more on the actual drama and symphonic development than existing suites that rely heavily on Debussy's interludes.
Schoenberg's Pelleas und Melisande is often perceived as relatively "amorphous", its narrative structure obscure, leaving concealed all but the most explicit references to the drama on which Schoenberg based it. In this recording, Jonathan Nott introduces a novel track division and analytical track titles that make the music's relation to the story much more tangible to the listener. Programming it next to the music of Debussy's opera allows us to compare both works, and to see how the most important innovators of turn-of-the-century music responded to this haunting, symbolist story.
Oratorios on Two Archetypal Women
Francesca Aspromonte, Diego Fasolis , I Barocchisti
On her second PENTATONE album Maria & Maddalena, star soprano Francesca Aspromonte explores the Two Marys in oratorios by Lulier, Bononcini, Leopoldo I d'Asburgo, Caldara, Perti, Handel and Scarlatti, partly in new editions, documenting the flowering of the genre in the years around 1700. She performs these works together with violinist Boris Begelman as well as the seasoned players of I Barocchisti under the baton of the eminent Diego Fasolis. Traditionally seen as two feminine opposites, with far-reaching moral implications, Aspromonte brings the Virgin Mary and Mary Magdalene together as two beautiful and strong women who turned their lives upside down by making the choice to dedicate themselves completely to an ideal. Her interpretation of these exceptional pieces explores all the emotions of the Two Marys, constituting a fascinating and profoundly moving portrait of what it means to be a woman. Francesca Aspromonte first appeared on PENTATONE with Prologue (2018), a conceptual programme in which she presents various prologues of early-Baroque operas. Boris Begelman, I Barocchisti and Diego Fasolis all make their PENTATONE debut.
"Day and night, brunette and blonde, sacred and profane love, old and young… mother and prostitute: the Virgin Mary and Mary Magdalene. We grow up certain of their differences, comforted by that ancient story so familiar to us, of which we know every detail and every character. But if we listened to their story through music, we could discover what makes them similar. Two women. Two women described as beautiful and strong, two women who were both young and who turned their lives upside down by making a choice: the choice to abandon themselves completely to an ideal, to their faith. Have you ever thought of a Magdalene who remains a slave to earthly pleasures? Could we ever imagine the Virgin graciously refusing the fulfilment of the prophecy of the angel Gabriel? "No, thanks… I'm good!"
The symbolic sacrifice of these two women is so deeply rooted in the imagination of all of us, whatever our religious denomination, that we almost leave it in the background, taking it for granted. And yet in song, even if rarely together on the same stage, they tell us about that choice, their fear, as well as the suffering and joy of their journey. Interpreting the Virgin means to experience at the same time the immeasurable joy of motherhood and the excruciating pain of her Son's foreboding death, with a lump in the throat and a broken voice; to sing Magdalene is to feel the tremor, the ecstasy of the soul that wants to free itself from the chains of sin even through suffering, in the joyful certainty of reaching a higher pleasure. To be both is to be a woman who writes her own destiny accepting the consequences, living all the emotions without repentance, without regrets, with pride. To be both is a teardrop of freedom." Francesca Aspromonte
Japanese Tragedy with Symphonic Qualities
Melody Moore, Lester Lynch , Elisabeth Kulman, Lawrence Foster, Stefano Secco , Gulbenkian Orchestra , Gulbenkian Chorus
After having recorded La Fanciulla del West, conductor Lawrence Foster, now expands his Puccini discography on PENTATONE with Madama Butterfly, together with the Coro & Orquestra Gulbenkian, as well as Elisabeth Kulman (Suzuki), Stefano Secco (Pinkerton), Lester Lynch (Sharpless) and Melody Moore (Cio-Cio-San) in the title role. Despite its disastrous premiere, Madama Butterfly has become one of Puccini's most successful and popular operas. While the Japanese ambience usually captures the attention, the original dramatic conception and exceptional symphonic qualities of the work are often overlooked. Lawrence Foster's interpretation brings out the symphonic character of the opera, while Melody Moore's charismatic interpretation of the title role fully realizes the work's tragic and dramatic potential. Lawrence Foster has a vast PENTATONE discography, including operettas and operas such as Johann Strauss's Die Fledermaus (2018) and Der Zigeunerbaron (2016), as well as Verdi's Otello (2017) and Puccini's La Fanciulla del West (2020). The latter album features Melody Moore and Lester Lynch, who have also starred in recordings of Mascagni's Cavalleria rusticana and Puccini's Il Tabarro (both 2020), whereas Elisabeth Kulman starred in Die Fledermaus. The Coro & Orquestra Gulbenkian have a substantial PENTATONE discography together with Lawrence Foster, while Stefano Secco makes his PENTATONE debut.
A San Francisco Classical Recording Company Production.
Soundtrack of Epic Revolt
Klein
Composer and multi-disciplinary artist Klein presents her first PENTATONE album Harmattan, described by Fred Moten as "a soundtrack of epic revolt against beginnings and ends", which expands our notions of what classical music means today. Harmattan is a personal journey from childhood to now, titled after the West African season. Starting with jazz-inspired piano improvisations, the album gradually gains in ambient breadth, transforming classical musical inspirations into Klein's unique sound universe. While the album's foundations stand resolutely with a deep reverence to grime, R&B and drone.
Klein's instinctive ear for collaboration is on show throughout the album, with the mythical Charlotte Church lending her vocals to track 'skyfall' alongside London-based grime MC Jawnino. Perfecting her craft over a substantial discography, Harmattan is the accumulation of Klein's steadfast commitment to her practice.
Fred Moten, the poet, critic, and theorist introduces the album: "Harmattan is a soundtrack of epic revolt against beginnings and ends, drill trapped and re-released into release from communication into lush, unbounded share. An album extends through stops and starts some non – beginning. Then you play it again and the line turns, playing restlessness in circle time, can't sit still in torque and serial, round, round, and still in the blur of taking it from the sleeve and putting it on the table. Then you behold what you're about to hear as you behold what you're about to hear as the world turns in the square. Non -Thesis + Channel Aka = synthetic map and choir.
Klein, the discomposer and multiple instrument has been preformed in New York, Shanghai, Sydney, South Africa, Tokyo, London, being the base they off, is an intersection their visitation moves, all roads leading there and bending there – an homage to us. – Earth turns on square in how we sound when we march on the city, from all up in the city, like a West African season – brass, organ, harmonica, broke brocade and sand."
PRE-RELEASE SINGLE AND MUSIC VIDEO
Klein – Hope Dealers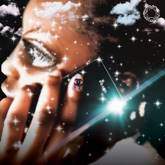 Listening link: https://smarturl.it/KleinHopeDealers
Music Video link: https://youtu.be/F9y4OJgMzF4
CONCERT DATE: Sunday, 30th January 2022 – Barbican Centre, London