Pentatone releases Love at Last with the pianist Lara Downes in April 2023.
Bringing Diverse Voices Together in a Musical Plea for Love
Love at Last is pianist Lara Downes' first Pentatone album, inspired by the poem Sachki, Sachki by the Odessa-born Jewish writer Shaul Tchernichovsky. Downes presents 24 pieces, many of them in world premiere recordings, of works by living composers around the globe. Spanning generations, continents and cultures, these diverse voices are united in a stubborn belief in the possibility of humanity, brotherhood, peace, and compassion, and in the everlasting power of love.
Laugh at all my dreams, my dearest
Laugh and I repeat anew
That I still believe in man
As I still believe in you.
Let the time be dark with hatred
I believe in years beyond
Love at last shall bind all peoples
In an everlasting bond

"Shaul Tchernichovsky was a very young man when he wrote that poem in Odessa in 1894. The turn of the twentieth century would bring waves of brutal violence against his Jewish community in Ukraine, revolution in Russia, war throughout Europe and the entire world. A time dark with hatred. By the time he died in Jerusalem in 1943, he had seen, in his seven decades, the worst crimes and atrocities that human beings can inflict upon each other. But he'd also borne witness to uprising, resistance, resilience — evidence of the greatest possible human courage, compassion and transformation. I hope that through it all, he held onto his youthful belief in his fellow man, in our capacity to love each other and for our love to someday save us, at last.

Here I am, writing these words in October of 2022, our own time dark with disaster and destruction — Russian missiles raining down on Ukraine; terror in Iran; an Ebola outbreak in Uganda; the worst mass killing in Thailand's history; the everyday horror of American gun violence here at home. And everywhere on the planet, lives displaced and destroyed by a relentless cadence of hurricanes and floods, drought and fire. In such darkness, the only light is love; the only choice is to believe in each other and in the brighter promise of years beyond.

The composers on this album are my friends and fellow travelers, all of us finding our way together in a world of change. They shared their music with me when I needed it most, a lifeline to connection and community. And joining us here are our musical ancestors — Bach, Bonds, Schubert — with testaments of their own faith and hope in troubled times. This music expresses love and loss, light and darkness, renewal and redemption. It comes from many different voices, united across generations, continents and cultures through stubborn belief in the possibility of humanity, brotherhood, peace, and compassion, and in the everlasting power of love."

– Lara Downes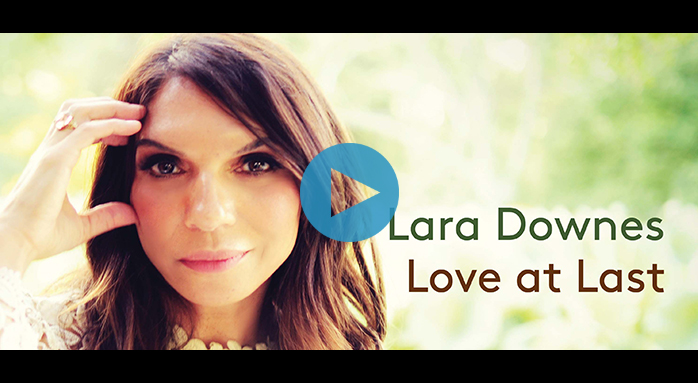 Digital Release Date: 21 APRIL 2023
Physical Release: APRIL 2023
Released as 1 CD and in digital formats for streaming and high-resolution downloads.