Pentatone releases An American Rhapsody with Calefax in March 2023.
Musical Portrait of America's Kaleidoscopic Diversity
The reed players of Calefax go on a musical road trip across the United States on An American Rhapsody. The programme captures several iconic composers from different periods and backgrounds, ranging from Florence Price, Harry Burleigh, George Gershwin, Samuel Barber and Moondog to Billie Holiday, Duke Ellington, Billie Strayhorn, Stevie Wonder and Kinan Azmeh. Taken together, these pieces reflect America's kaleidoscopic diversity and its rich yet complex culture and history. The album is a declaration of love to a country that Calefax has frequently visited over the last two decades and continues to fascinate.
An American Rhapsody is Calefax's fourth PENTATONE release, after Bach's Musical Offerings (2020), Dido & Aeneazz (2019) and Hidden Gems (2018).
"Since the turn of this century, we have been travelling across the Atlantic with Calefax once a year on tour. By now, we have appeared on stage in half of the United States and crisscrossed a few others on our travels. Touring in such a large country forges a bond with the population and its culture. We've gotten to know the country from the inside out. We've had adventures, made friends, and acquired fans. The US is also the country where Calefax has inspired the greatest number of followers: at the time of writing, the US has twenty-eight reed quintets with various activity levels. That's more than one-third of the reed quintets worldwide.

America — or more precisely, the United States — is always fascinating, both politically and culturally. Given the number of cultures and the country's complex immigration history, we're impressed by how all those people, in the two-and-a-half centuries since the country's founding, have become united. But that's only more or less the case because, of course, the differences — or contradictions — come to light when you take a closer look. Yet the American flag's Stars and Stripes seem to connect the people who, through the centuries, have made this their home. This album reflects America's kaleidoscopic diversity."

– Calefax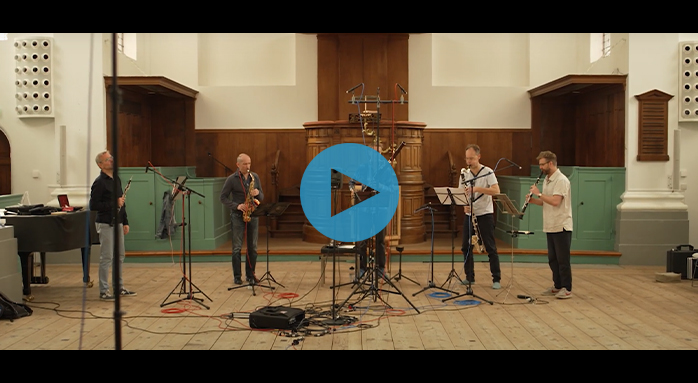 Digital Release Date: 17 MARCH 2023
Physical Release: MARCH 2023
Released as 1 CD and in digital formats for streaming and high-resolution downloads.